Aquatic Weed Control in Melbourne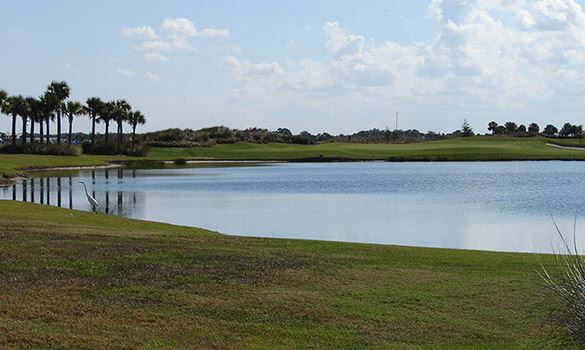 With a degreed biologist on staff, we can provide you with industry expertise and customize a service plan to keep your pond, lake, canal, or wetland healthy.
Lake Maintenance
For proper care of your lake, we offer monthly maintenance programs for:
Algae
Emergent plants
Floating plants
Submerged plants
Don't Take Our Word For It
Hear It From Our Happy Customers
"I have used Ecor for many years, just as my parents and sister do."

- Lisa T.

"Ecor has been doing my quarterly treatment for all exterior lawn and shrub treatments for over 10 years."

- Tony B.

"I'm so pleased with Ecor."

- Stephie Smith

"I have been using Ecor for over 30 years now."

- Susie A.

"Thank you so much"

- Elain P.

"Rob (manager) is the best."

- Andre A.
Aeration Installation
Circulates the water column for even dissolved oxygen distribution
Eliminates thermal stratification
Increases aerobic digestion to reduce nutrients and algae growth
Reduction of organic bottom sediment
Reduction of midge larvae
Phosphorus Reduction Treatments
Reduce and limit algae blooms
Fish Stocking
Triploid Grass Carp - Effective biological control of some species of submerged plants
Catfish – biological control of aquatic midge larvae in problematic water bodies.

Natural areas management is important in preserving the integrity of Florida's ecology. We provide mechanical and chemical control of exotic and nuisance plant species that can displace our native habitat.
Why Choose Us?
Personalized Service For Every Customer
We proudly offer old-fashioned service along with strong attention to detail for every project.

We can customize our residential and commercial property programs to meet your budgetary and scheduling needs.

We strive to accommodate quick, next-day service whenever possible for your convenience.

As a third generation family-owned and operated business, our team focuses on treating you right.
Ready to Get Started?
Call
(321) 204-2084

or contact us for an estimate.